1
Our photo albums in year 2008
Click on the picture to see the photo album
🕚 31 December 2008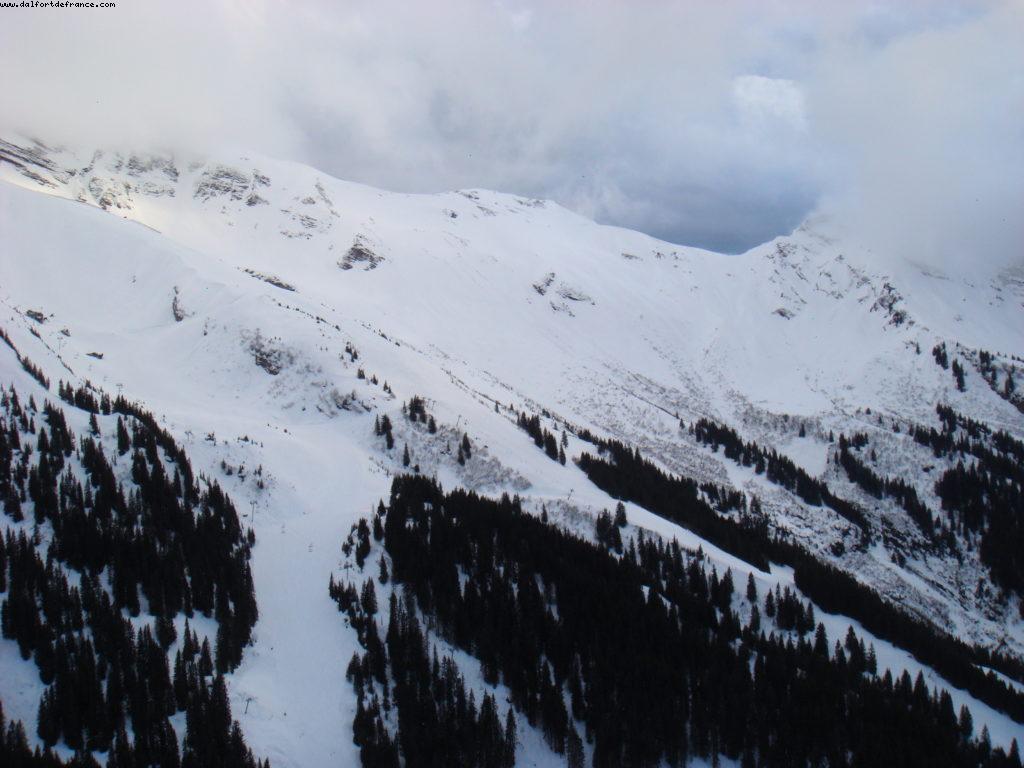 Many pictures from our week ends and our friends visiting. Avoriaz, France - Disneyland Paris, France - London, UK - Le Havre, France (We went to say hello to my friends on an Atlantis Cruise we were missing and spent the day in the ship!) - Montdore, France... Also in July we organized our first big Barbecue on our new terrace.
🕚 30 November 2008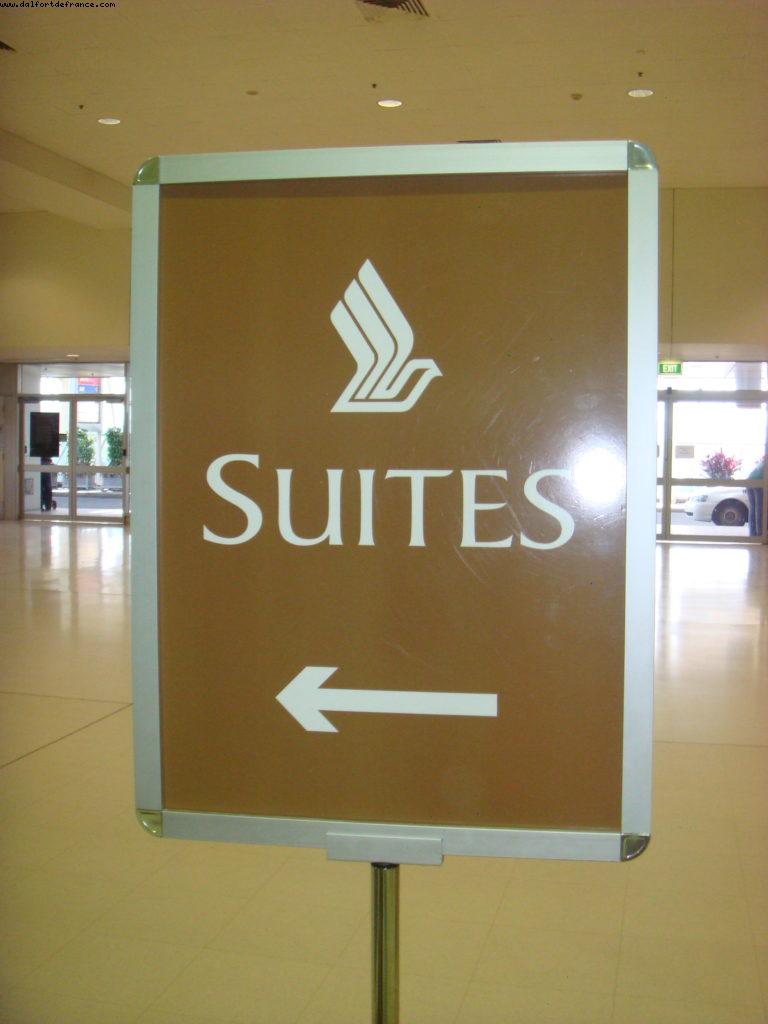 During our trip around the world, we flew in the brand new Singapore Airline A380. Here are pictures from Business Class
🕚 30 November 2008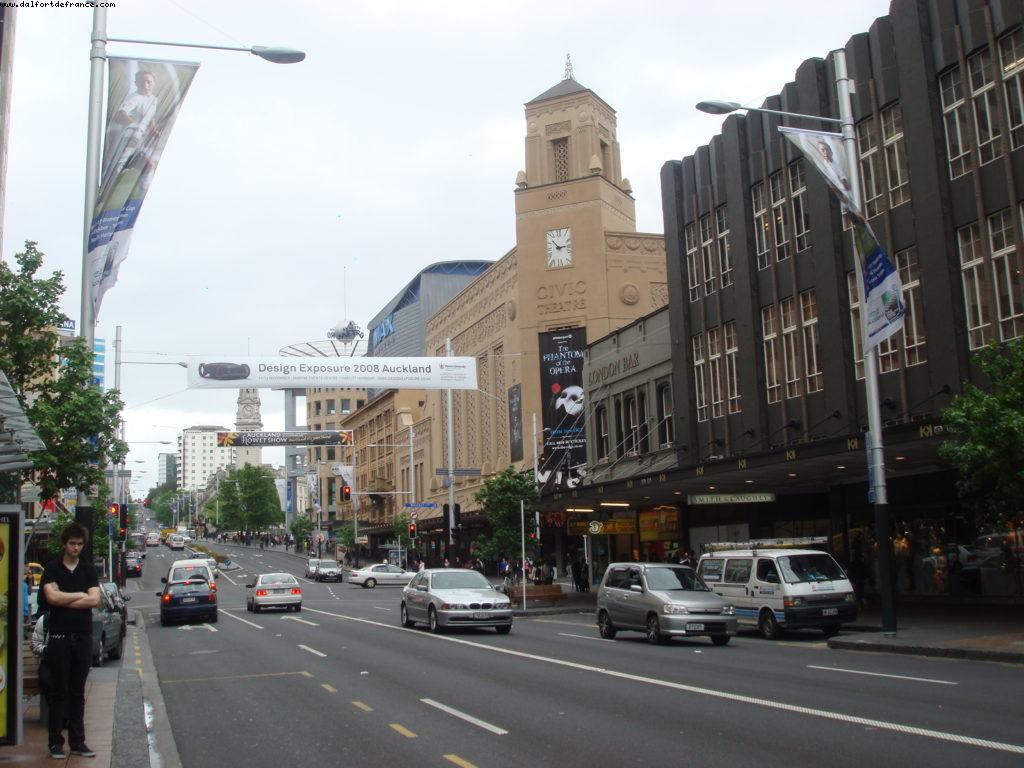 Continuing our trip around the world in New zealand, Australia, Hong Kong and Singapore. In New Zealand, I jumped from Auckland's TV Tower, and did Bungee jumping in Queenstown. Oh yeah! And I did Sky dive as well… In Australia, we visited Uluru (Central Australia).. What a trip !
🕚 10 November 2008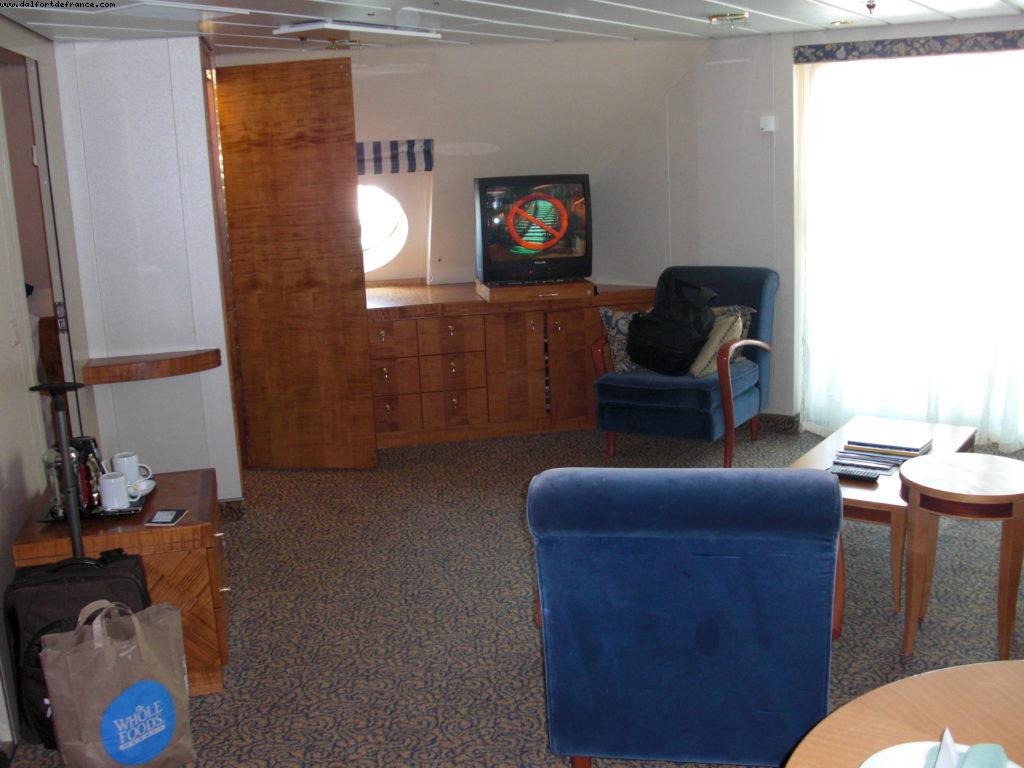 Sailing aboard Serenade of the Seas (Royal Caribbean). Departure: Los Angeles, California. Stops in Mexico: Ixtapa, Mazatlan, Cabo San Lucas, and Puerto Vallarta
🕚 30 October 2008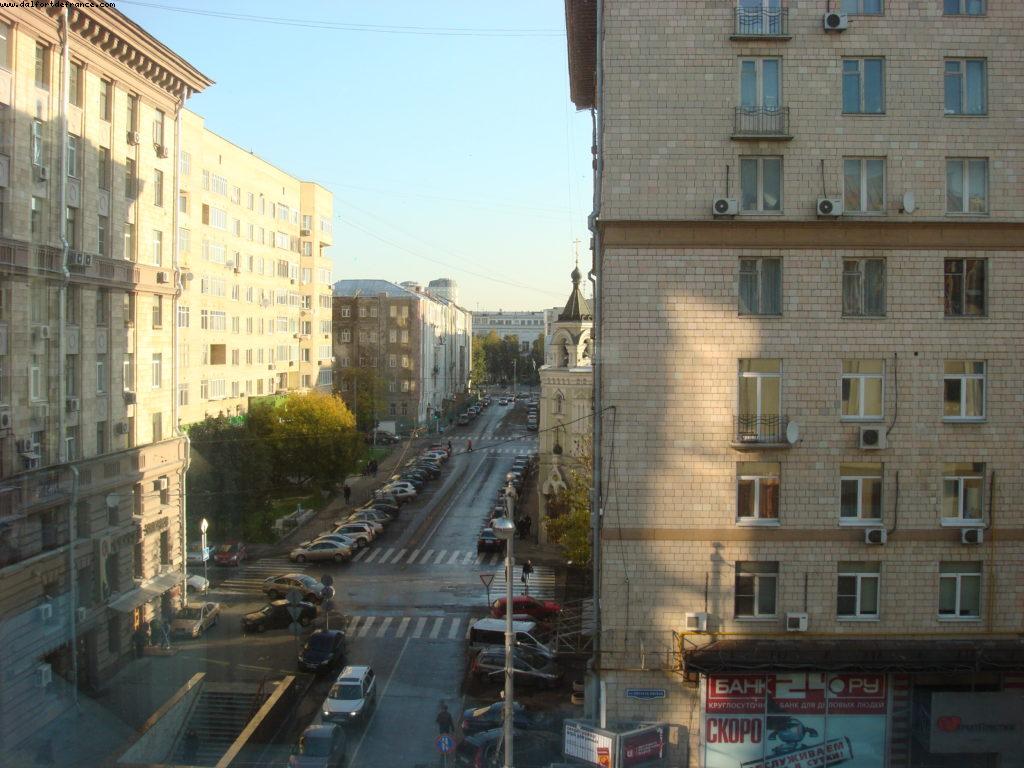 Taking advantage of the incredibly cheap prices for Star Alliance trips around the world airlines tickets, we decided to do a second trip around the world this year. First stop: Moscow, Russia. Second stop: Montreal, Quebec for Black & Blue and Las Vegas, Nevada
🕚 30 September 2008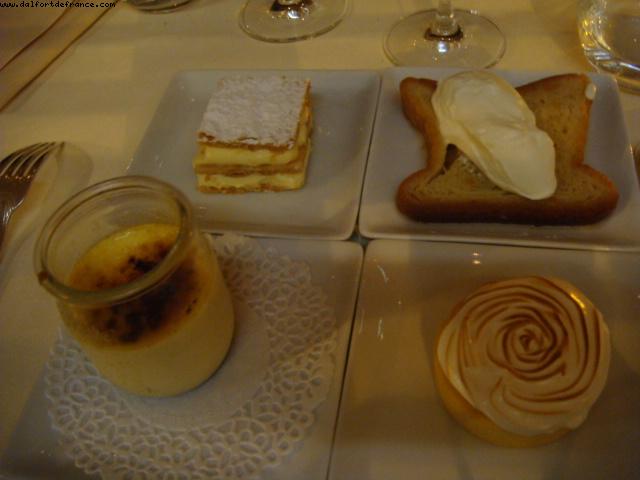 A trip in Bordeaux Region with our friends Rich and Marino
🕚 31 July 2008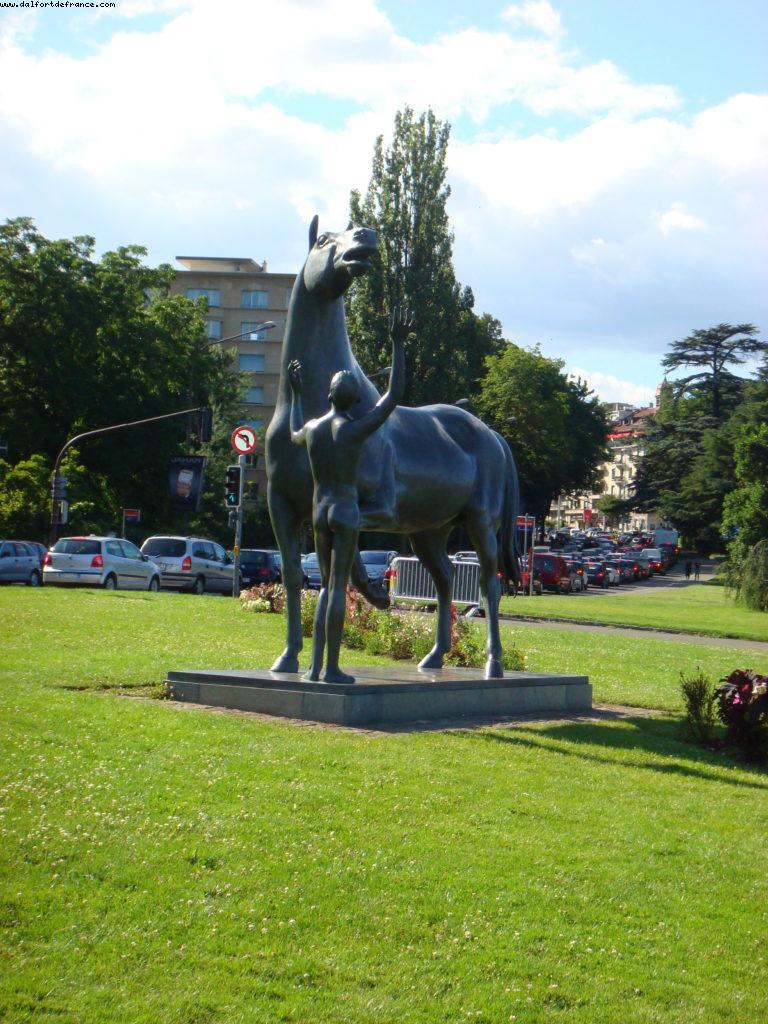 A Nice trip with our friend Cameron in Grindenwald, Switzerland, and in Stockholm for Europride.
🕚 30 July 2008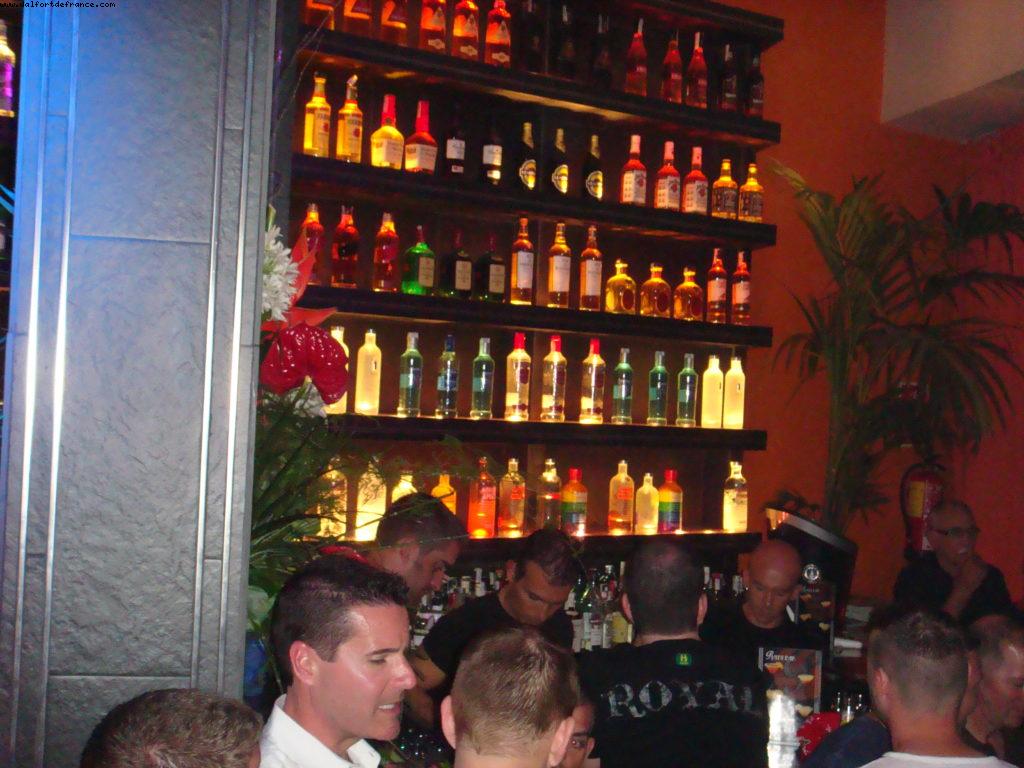 Here we are again for a trip to paradise onboard Navigator of the Seas (Royal Caribbean). Departure: Barcelona, Spain. Stops: Marseilles, France - Livorno & Naples, Italy - Santorini & Mykonos, Greece. Arroval in Civittavecchia (Rome), Italy
🕚 10 June 2008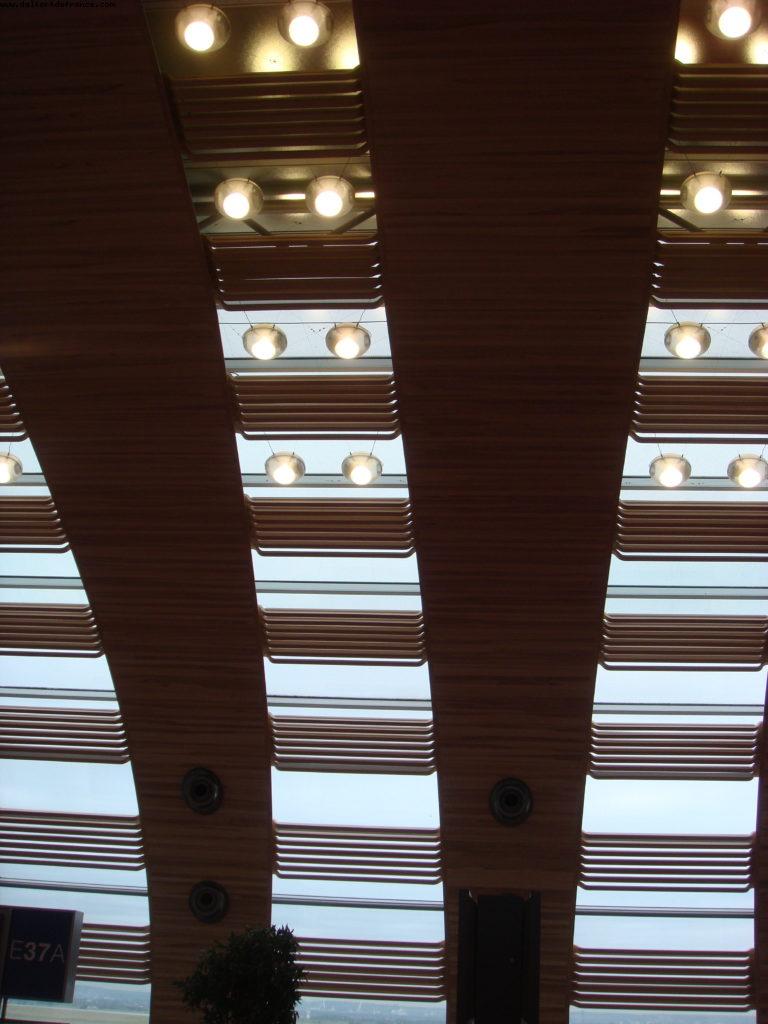 Our usual trip to gaydays in Disneyworld!
🕚 30 April 2008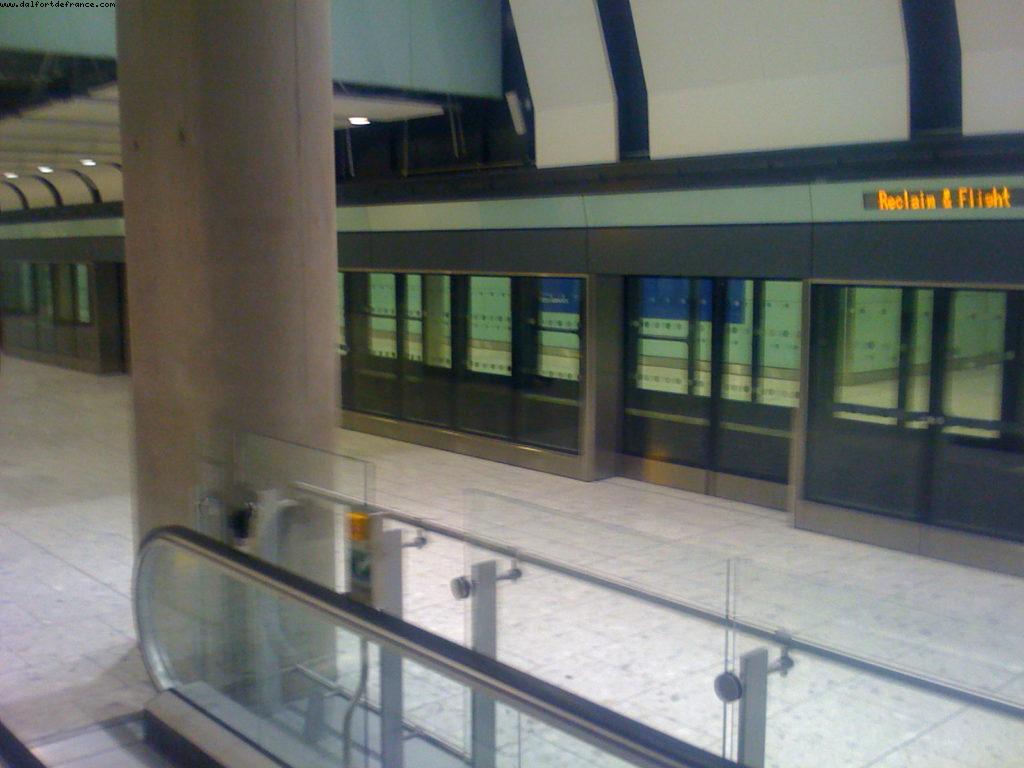 We decided to try the other land based Atlantis Vacation. Every year, Atlantis Close down Club Med Cancun to transform it in a Gay Resort. We did like it. On this trip we used also the brand new Terminal 5 in London Heathrow Airport
🕚 31 March 2008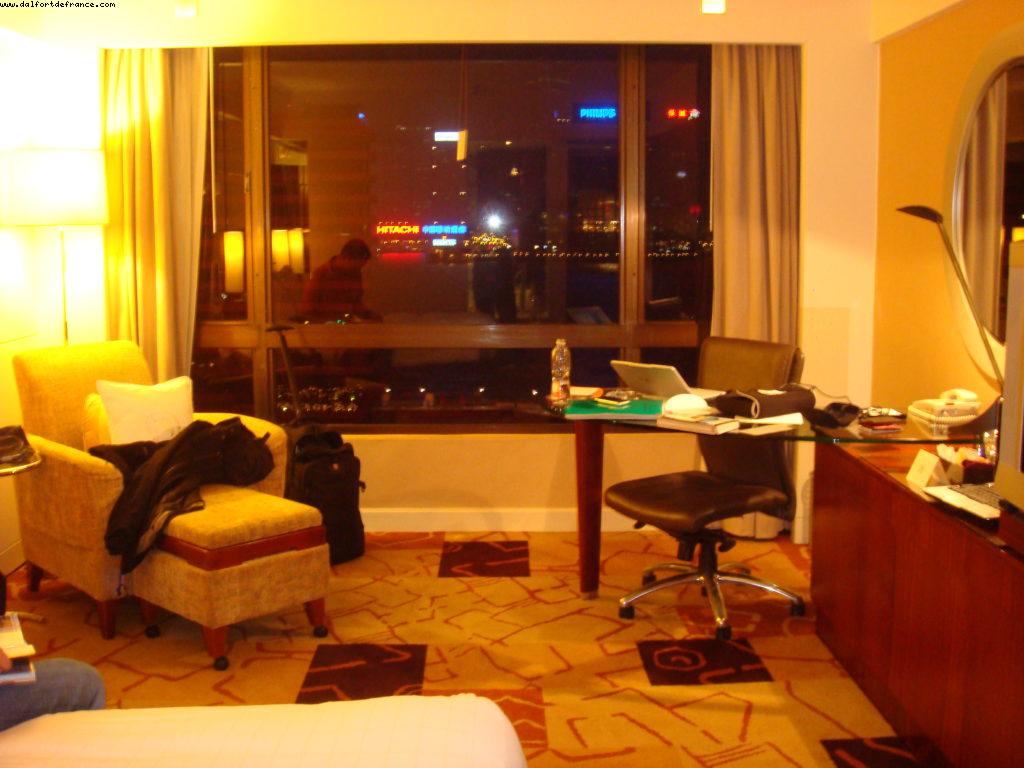 Last part of our trip around the world: Hong Kong and Macau. in Hong Kong, we visited for the first time Hong Kong Disneyland. We have visited all Disney Parks in the world! Hong Kong Disneyland is small, but their shows are amazing! Macau was impressive! Macau is the Asian Las Vegas with Huge casinos! Their copy of the Venetian look 3 times bigger than the Vegas one! Macau is also beautiful, with all the portuguese architecture.
🕚 11 March 2008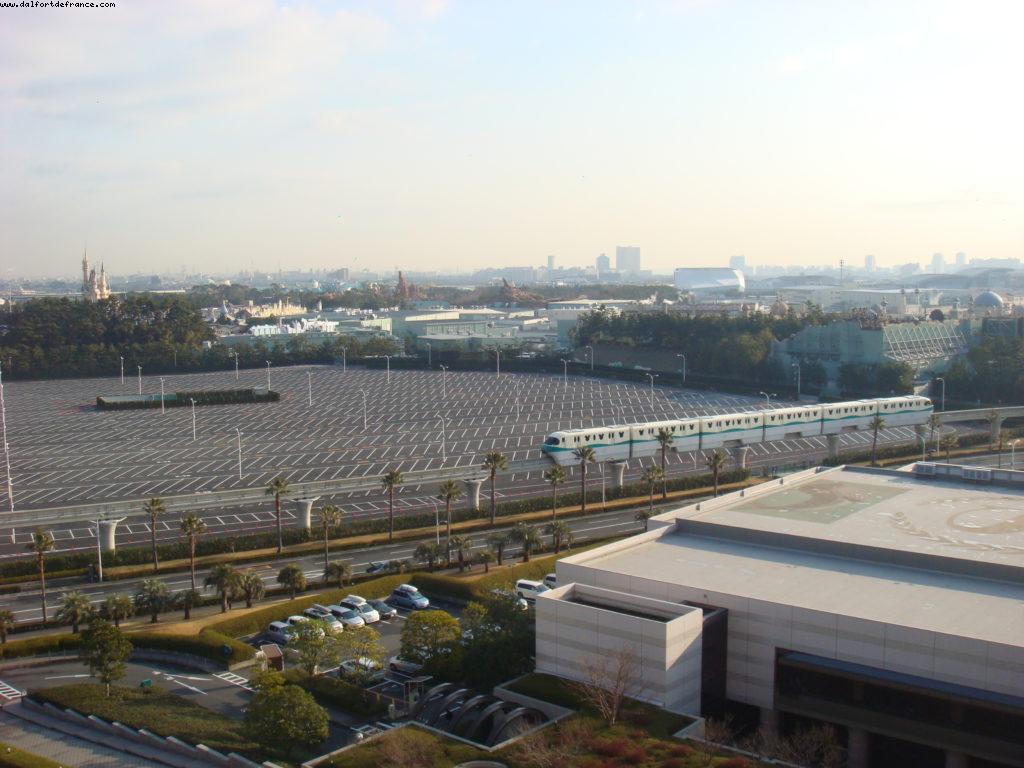 Next steps in our trip around the world are Tokyo, Japan and Thailand. In Tokyo, we visited for the second time Disneyland and Disneyseas.
🕚 09 March 2008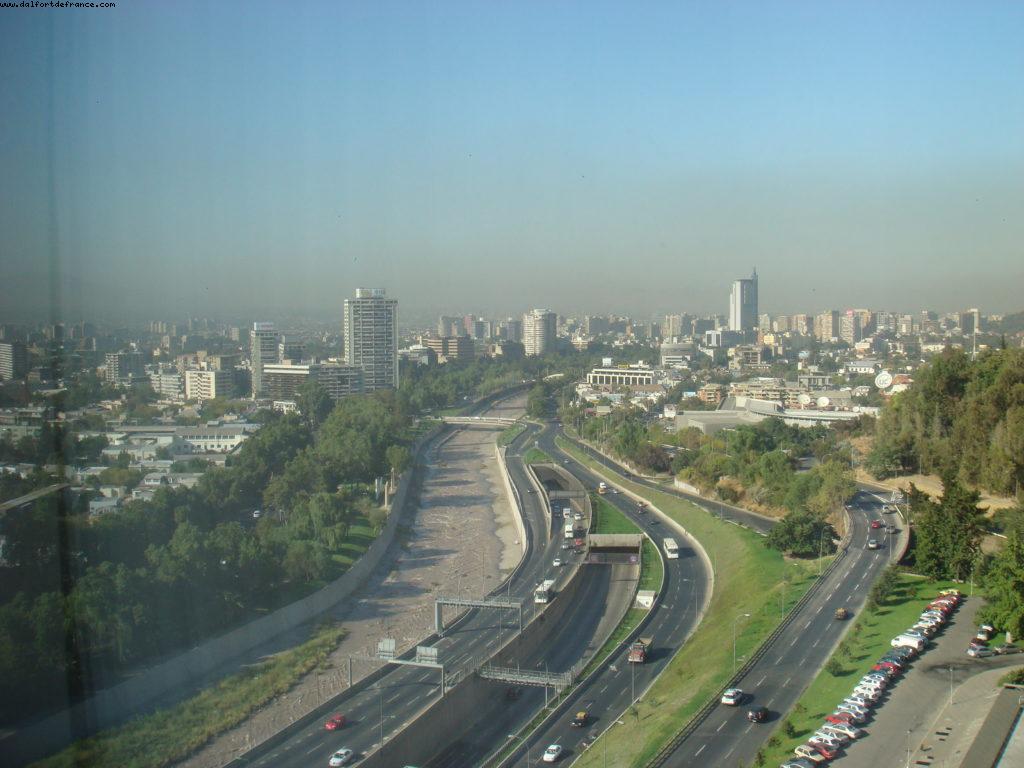 Next step of out trip around the world: Santiago, Chile and Sydney, Australia. This was our first Mardi Gras in Sydney. Mardi Gras in Sydney is a huge international gay event with a huge Parade and many parties. We went to Harbour Party, Rezerection, the main Mardi Gras Party and... Toy Box. Toy Box was a choc, probably the best party we ever attended. From the venue to the music, from the people to the grand final, everything was perfect!
🕚 09 March 2008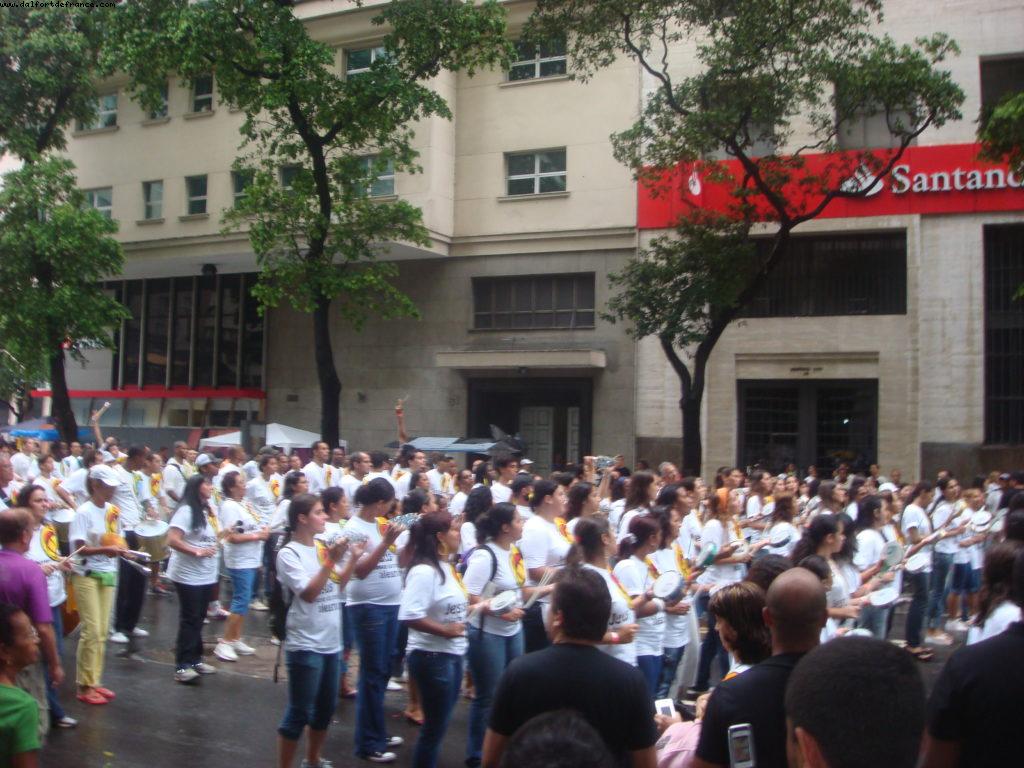 Continuing our trip around the word. We arrived in Rio de Janeiro, Brazil for Carnival. That was our first time in the Sambadrome. We spent one whole night there. That was AMAZING! Each samba school is doing its own parade, starting with their firework and continuing their march with thousands of dancers and their own Samba band. After Carnival, the cruise stops were: Buzios - Paraty - Santos (Sao Paulo) and Florianopolis in Brazil - Punta del Est, and Montevideo in Uruguay. The cruise arrived in Buenos Aires, Argentina. Once again, another amazing cruise with good friends, making new friends from all over the world.
🕚 09 February 2008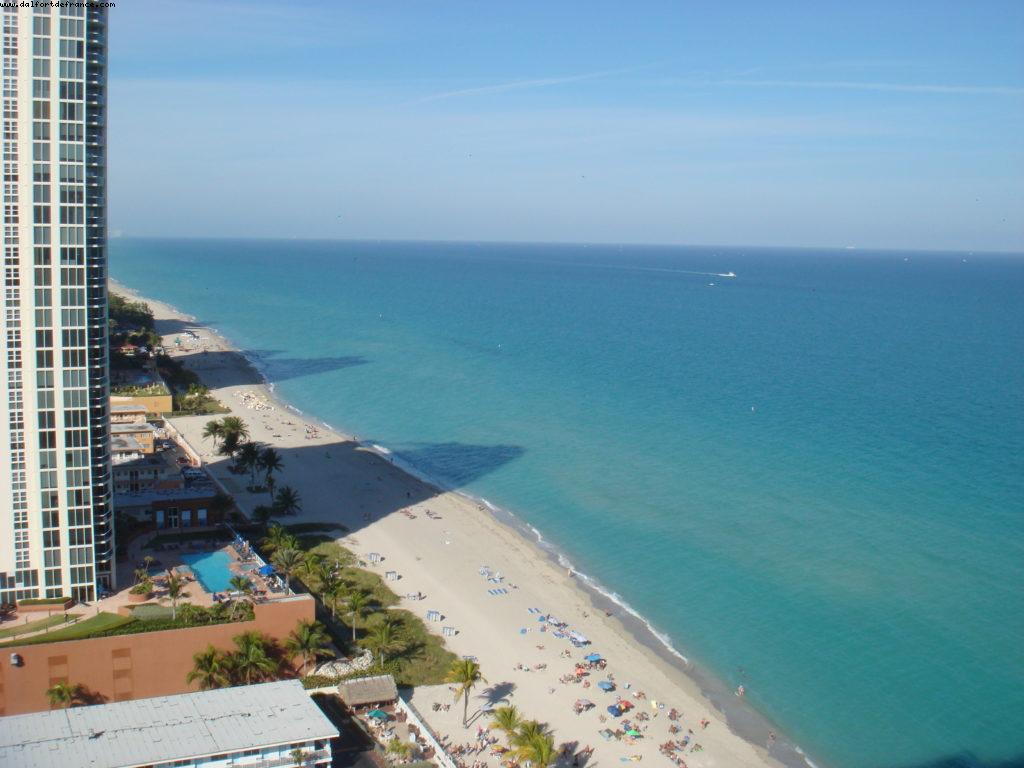 Starting a Round trip around the world! This cruise onboard Liberty of the Seas (Royal Caribbean) is departing from Miami, Florida. Stops: Turks & Caicos, St Thomas, and Labadee, Haiti. Once again, an amazing cruise with many old and new friends. (Incl 6 RSVP)
1